2015 FFCC Award Winners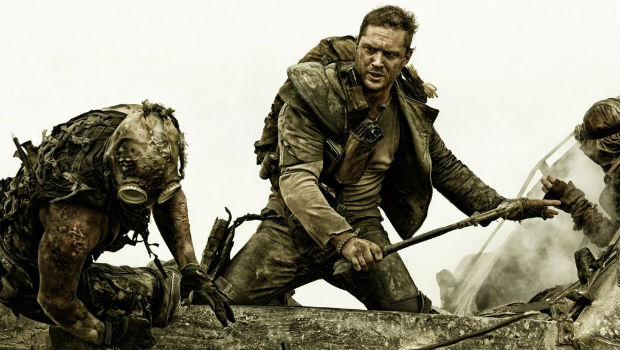 The Florida Film Critics Circle has announced its winners for the best films and cinematic performances of 2015 and Mad Max: Fury Road soared above the competition. During the nomination phase, Todd Haynes' Carol lead the way with eight nominations to Mad Max's seven. After the final votes came in for the 2015 Florida Film Critics Circle Awards, in a surprise turn, Fury Road walked away with four trophies and Carol one. Aside from taking top prizes for Best Picture and Best Director, George Miller's breathtaking return to the post-apocalyptic world of Mad Max triumphed in Best Cinematography and Best Visual Effects, topping Carol and Star Wars: The Force Awakens respectively. Carol won Best Art Direction/Production Design, with Mad Max: Fury Road at its heels for the runner up position in that contest.
The acting category was filled with surprises with critics not forgetting several excellent summer films. Paul Dano was named Best Actor for his role as the young Brain Wilson in producer/director Bill Pohlad's Love & Mercy while Brie Larson was singled out as Best Actress for her portrayal of a kidnapped mother in Room. In the supporting categories, Kristen Stewart won Best Supporting Actress for her work in Olivier Assayas' Clouds of Sils Maria and Oscar Isaac was named Best Supporting Actor for his tortured/maniacal performance as the AI inventor of Ex Machina.
In other categories, Asif Kapadia's Amy Winehouse documentary Amy edged out Lauri Anderson's Heart of a Dog for top honors in the Best Documentary field, while the stately wuxia movie by Hou Hsiao-hsien, The Assassin, won Best Foreign Language Film. Disney/Pixar once again took top honors in the Best Animated Film category with Inside Out. Its stiffest competition was from a very adult Anomalisa, which took the runner up prize. The much admired Spotlight, which was runner up for Best Picture, won for Best Original Screenplay and Best Ensemble. Finally of note, Love & Mercy won for Best Score and Daisy Ridley took the Breakout award for her role in Star Wars: The Force Awakens.
Congratulations to all this year's winners!
The Florida Film Critics Circle is an organization of 30 writers from Florida-based print and online publications. Founded in 1996, the FFCC strives to recognize outstanding work in film, further the cause of good movies, and maintain the highest level of professionalism among film critics in Florida. Bill Gibron of PopMatters.com and FilmRacket.com has served as chairman since March 2013.
COMPLETE LIST OF WINNERS:
BEST PICTURE:
MAD MAX: FURY ROAD
Runner-Up: Spotlight
BEST DIRECTOR:
GEORGE MILLER – MAD MAX: FURY ROAD
Runner-Up: Todd Haynes – Carol
BEST ACTOR:
PAUL DANO – LOVE & MERCY
Runner-Up: Leonardo DiCaprio – The Revenant
BEST ACTRESS:
BRIE LARSON – ROOM
Runner-Up: Charlotte Rampling – 45 Years
BEST SUPPORTING ACTOR:
OSCAR ISAAC – EX MACHINA
Runner-Up: Michael Shannon – 99 Homes
BEST SUPPORTING ACTRESS:
KRISTEN STEWART – CLOUDS OF SILS MARIA
Runner-Up: Jennifer Jason Leigh – The Hateful Eight
BEST ENSEMBLE:
SPOTLIGHT
Runner Up: Tangerine
BEST ORIGINAL SCREENPLAY:
SPOTLIGHT (Tom McCarthy and Josh Singer)
Runner Up: Mistress America (Noah Baumbach, Greta Gerwig)
BEST ADAPTED SCREENPLAY:
THE BIG SHORT (Charles Randolph and Adam McKay)
Runner Up: Carol (Phyllis Nagy)
BEST CINEMATOGRAPHY:
MAD MAX: FURY ROAD (John Seale)
Runner Up: Carol (Edward Lachman)
BEST VISUAL EFFECTS:
MAD MAX: FURY ROAD
Runner Up: Star Wars: The Force Awakens
BEST ART DIRECTION/PRODUCTION DESIGN:
CAROL
Runner Up: Mad Max: Fury Road
BEST SCORE:
LOVE & MERCY
Runner Up: Carol
BEST DOCUMENTARY:
AMY
Runner Up: Heart of a Dog
BEST FOREIGN LANGUAGE FILM:
THE ASSASSIN
Runner Up: Mommy
BEST ANIMATED FILM:
INSIDE OUT
Runner Up: Anomalisa
PAULINE KAEL BREAKOUT AWARD:
DAISY RIDLEY – STAR WARS: THE FORCE AWAKENS
Runner Up: Alicia Vikander: Ex Machina and The Danish Girl
# # #
Contact:
Bill Gibron, Chair, bgibron@verizon.net
Joe Belcastro, Vice-chair, jvbelcastro@aol.com
Hans Morgenstern, member, morgensternh@bellsouth.net
COMPLETE LIST OF NOMINESS
(Announced December 21, 2015)
BEST PICTURE
Carol
Mad Max: Fury Road
Spotlight
The Big Short
The Martian
BEST ACTOR
Bryan Cranston – Trumbo
Paul Dano – Love and Mercy
Leonardo DiCaprio – The Revenant
Michael Fassbender – Steve Jobs
Eddie Redmayne – The Danish Girl
BEST ACTRESS
Cate Blanchett – Carol
Brie Larson – Room
Charlotte Rampling – 45 Years
Saoirse Ronan – Brooklyn
Charlize Theron – Mad Max: Fury Road
BEST SUPPORTING ACTOR
Oscar Isaac – Ex Machina
Mark Ruffalo – Spotlight
Mark Rylance – Bridge of Spies
Michael Shannon – 99 Homes
Sylvester Stallone – Creed
BEST SUPPORTING ACTRESS
Elizabeth Banks – Love and Mercy
Jennifer Jason Leigh – The Hateful Eight
Rooney Mara – Carol
Kristen Stewart – Clouds of Sils Maria
Alicia Vikander – Ex Machina
BEST DIRECTOR
Todd Haynes – Carol
Alejandro G. Iñárritu – The Revenant
George Miller – Mad Max: Fury Road
Tom McCarthy – Spotlight
Ridley Scott – The Martian
BEST ENSEMBLE
The Big Short
Mistress America
Spotlight
Straight Outta Compton
Tangerine
BEST ORIGINAL SCREENPLAY
Ex Machina
The Hateful Eight
Inside Out
Mistress America
Spotlight
BEST ADAPTED SCREENPLAY
The Big Short
Brooklyn
Carol
Room
Steve Jobs
BEST CINEMATOGTAPHY
Carol
Mad Max: Fury Road
The Revenant
Sicario
Youth
BEST VISUAL EFFECTS
Ex Machina
Mad Max: Fury Road
The Martian
Star Wars: The Force Awakens
The Walk
BEST ART DIRECTION/ PRODUCTION DESIGN
Brooklyn
Carol
Crimson Peak
Love & Mercy
Mad Max: Fury Road
BEST SCORE
Carol
The Hateful Eight
Love & Mercy
Mad Max: Fury Road
Star Wars: The Force Awakens
BEST DOCUMENTARY
Amy
Best of Enemies
Cartel Land
Heart of a Dog
The Look of Silence
BEST FOREIGN LANGUAGE FILM
The Assassin
Mommy
Mustang
Phoenix
Son of Saul
BEST ANIMATED FILM
Anomalisa
Inside Out
The Good Dinosaur
The Peanuts Movie
Shaun the Sheep Movie
FFCC BREAKOUT AWARD
Bel Powley – Diary of a Teenage Girl
Daisy Ridley – Star Wars: The Force Awakens
Kitana Kiki Rodriguez – Tangerine
Jacob Tremblay – Room
Alicia Vikander – Ex Machina and The Danish Girl