FFCC Members on 'Jurassic World Dominion'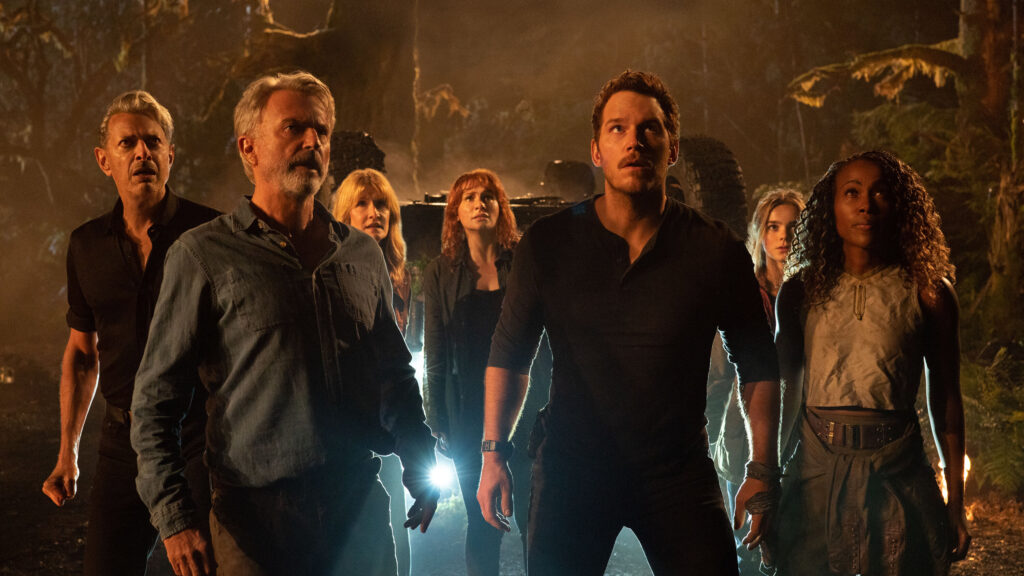 FFCC members on Colin Trevorrow's Jurassic World Dominion
Posted by Allison Hazlett on Thursday, June 23, 2022
John Thomason, Boca Raton Magazine, Palm Beach ArtsPaper
Jurassic World Dominion labors to inject scientific bona fides, animal-rights bromides and populist politics into its storytelling, but unlike the Michael Crichton cautionary tale that birthed the franchise, they are all window dressing. After a certain point, its hulking surfeit of action sequences, each piled onto the next in a narrative Jenga tower of sound and fury, merely numb the senses rather then engaging them.
Steven Lebowitz, Screen Queen
Right from the opening scene Trevorrow shows he is still not ready for prime time.
Allison Hazlett-Rose, FlickDirect
The cast is possibly the only saving grace, as the "World" characters merge with the "Park" ones in what amounts to a mutual "lovefest"