'Birdman' leads 2014 Florida Film Critics Awards Nominations
Birdman leads 2014 Florida Film Critics Circle (F.F.C.C.) Awards Nominations.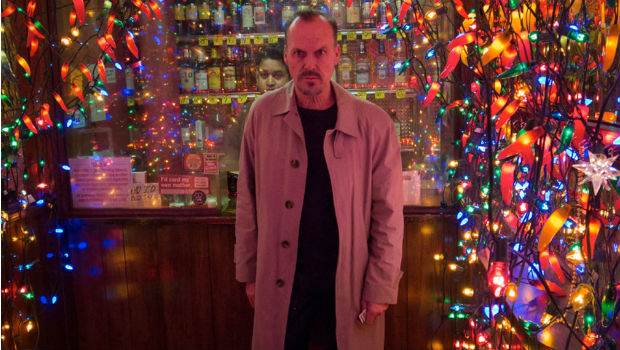 Alejandro Gonzalez Iñárritu and his film Birdman soared ever higher this week, earning eight nominations as part of the nominees for the 2014 Florida Film Critics Circle Awards. The acclaimed film, focusing on the misadventures of a fallen movie star looking to regain his reputation on the legitimate stage, also scored notices for its lead actor, Michael Keaton, as well as the supporting work from Edward Norton and Emma Stone. Birdman also earned nods for Best Ensemble, Best Director, Best Original Screenplay, and Best Cinematography.
Close behind was Wes Anderson's surprise sleeper hit, The Grand Budapest Hotel. It earned seven nominations, including Best Picture, Best Ensemble, Best Director, Best Original Screenplay, Best Cinematography, and Best Art Direction/Production Design. The other big multi-nominee was Richard Linklater's 12-years-in-the-making cinematic experiment, Boyhood. Among its five nods were ones for Best Picture, Best Supporting Actress (for Patricia Arquette), Best Ensemble, Best Director, and Best Original Screenplay.
The rest of the nominations were spread out among commercial fare (Gone Girl, which picked up mentions for Best Adapted Screenplay, Best Score, and Best Actress for the work of Rosamund Pike), and arthouse entries (The Theory of Everything also earned mentions for Best Actor – Eddie Redmayne – and Best Adapted Screenplay). Interstellar earned four nods (Best Visual Effects, Best Cinematography, Best Art Direction/Production Design, and Best Score) while Whiplash drummed up support of J.K. Simmons as Best Supporting Actor and director Damien Chazelle for the Circle's prestigious Breakout Award.
In the Foreign-Language Film category, Force Majeure will take on Ida and the Indonesian action epic The Raid 2. In the documentary category, the Roger Ebert overview Life Itself is up against Jodorowsky's Dune and Citizenfour. Finally, for Best Animated Film, The Lego Movie stands alongside Big Hero 6 and How to Train Your Dragon 2. Other notable nominees include Guardians of the Galaxy for Best Visual Effects and Jake Gyllenhaal for his work in Nightcrawler.
Comprised of over 27 print and online critics from around the state, the Florida Film Critics Circle was founded in 1996. Bill Gibron of PopMatters.com and FilmRacket.com has served as chairman since March 2013.
A complete list of all the nominees can be found below. The winners will be announced on Friday, December 19th.
2014 Florida Film Critics Circle Nominations
BEST PICTURE
Birdman
Boyhood
The Grand Budapest Hotel
BEST ACTOR
Jake Gyllenhaal – Nightcrawler
Michael Keaton – Birdman
Eddie Redmayne – The Theory of Everything
BEST ACTRESS
Julianne Moore – Still Alice
Rosamund Pike – Gone Girl
Reese Witherspoon – Wild
BEST SUPPORTING ACTOR
Edward Norton – Birdman
Mark Ruffalo – Foxcatcher
J.K. Simmons – Whiplash
BEST SUPPORTING ACTRESS
Patricia Arquette – Boyhood
Jessica Chastain – A Most Violent Year
Emma Stone – Birdman
BEST ENSEMBLE
Birdman
Boyhood
The Grand Budapest Hotel
BEST DIRECTOR
Wes Anderson – The Grand Budapest Hotel
Alejandro Gonzalez Iñárritu – Birdman
Richard Linklater – Boyhood
BEST ORIGINAL SCREENPLAY
Birdman
Boyhood
The Grand Budapest Hotel
BEST ADAPTED SCREENPLAY
Gone Girl
Inherent Vice
The Theory of Everything
BEST CINEMATOGRAPHY 
Birdman
The Grand Budapest Hotel
Interstellar
BEST VISUAL EFFECTS 
Dawn of the Planet of the Apes
Guardians of the Galaxy
Interstellar
BEST ART DIRECTION/PRODUCTION DESIGN 
The Grand Budapest Hotel
Interstellar
Into the Woods
BEST SCORE
Gone Girl
Interstellar
Under the Skin
BEST DOCUMENTARY
Citizenfour
Life Itself
Jodorowsky's Dune
BEST FOREIGN-LANGUAGE FILM
Ida (Poland)
Force Majeure (Sweden)
The Raid 2 (Indonesia)
BEST ANIMATED FEATURE 
Big Hero 6
How to Train Your Dragon 2
The Lego Movie
PAULINE KAEL BREAKOUT AWARD 
Jennifer Kent – The Babadook
Damien Chazelle – Whiplash
Gugu Mbatha-Raw – Belle/Beyond the Lights