The Long Goodbye: Best of 2013
Miami Sun Post critic Rubén Rosario looks back at the year that was. The following is the online version of his story published in the print edition of the Miami Sun Post.
He looked so happy. Actually, I think arriving fashionably late to his Miami Book Fair presentation worked in his favor. A stimulating discussion of movies and film criticism gave way to the customary book signing. And now it was my turn. His thick movie guide in hand, I came closer.
R.E.: "Hi."
Me: "It's such a pleasure to meet you, Mr. Ebert. I'm actually the film critic for the University of Miami's student newspaper."
R.E.: "Oh, yeah? I was the editor of my college newspaper."
Me: "Really? It's Ruben, by the way. R-U-B-E-N."
R.E.: "Got it. Here you go. Thank you for coming."
Me: "No, thank you, and keep up the good work."
And then he smiled. Later that day I opened the book to the page he'd signed: "To Ruben, movie lover. 11-23-96."
The mere fact he'd gotten the spelling of my name right was the last thing racing through my mind, nearly 17 years later, on April 4, 2013. I was driving from one job to another when I received the text from a friend of mine with family in Chicago: "Roger Ebert died."
But, but, but I thought he was doing OK, all things considered. "A leave of presence," he'd called it, when he announced he was stepping out from his reviewing duties at the Chicago Sun-Times. That was just two days ago. How could this ubiquitous presence, so influential during my formative years, be taken from us, and I get to find out this way? As if being notified of a business meeting?
A few minutes later I pulled over. Collected myself. Then I finished my commute. The news of Ebert's passing had just begun to spread like wildfire through social media by the time I arrived to work. I posted the Associated Press obituary on my Facebook page with a single caption: "There's been a death in the family."
He was just one of many – too many – esteemed public figures in the world of show business who passed away in 2013, some so unexpectedly, under such tragic circumstances, that the news hit you like a shot through the heart. Every single time. Roger Ebert, thyroid cancer. Merchant Ivory collaborator Ruth Prawer Jhabvala, complications from a pulmonary disorder. Annette Funicello, complications from multiple sclerosis. Richard Griffiths (Uncle Vernon in the Harry Potter series), complications following heart surgery. Jonathan Winters, undisclosed causes. Esther Williams, died in her sleep. Jean Stapleton, undisclosed causes. James Gandolfini, heart attack while vacationing in Rome. Cory Monteith, lethal mix of alcohol and heroin. Dennis Farina, blood clot in his lung. Karen Black, ampullary cancer. Lou Reed, liver disease. Paul Walker, car accident.
By the time the deaths of Peter O'Toole, Joan Fontaine and Tom Laughlin had been announced on the same day, I'd had enough. It's as if movie buffs had gotten trapped inside a George R.R. Martin novel. I felt spent, exhausted at the unending body count that had steadily accumulated throughout the year, but not nearly numb enough to escape that painful sting each death elicited.
Out of that chasm of loss and heartbreak, however, emerged the movie year that was 2013. It was a very good 12 months for the seventh art. For me it was the best year since 2002, when About Schmidt, Far from Heaven, The Lord of the Rings: The Two Towers and Spirited Away duked it out for the top spot. (Alexander Payne won that battle, but for me, it's been downhill since Sideways as far as his output is concerned.)
It was the year Hollywood grappled with the subject of race in blistering, hard-hitting fashion. When Jackie Robinson went out on the diamond in 42, for instance, the bruising epithets hurled at him were not watered down for contemporary audiences' consumption. Fruitvale Station, a tad overrated but still engaging, chronicled the last day in the life of subway station shooting victim Oscar Grant.
It was the year Martin Scorsese, at 71, turned into a horndog, and the effect was liberating, electrifying … unless you were a prude. The Tudors' Henry Cavill was catapulted into the A-list stratosphere, even if his leaden, destruction porn-plagued superhero reboot just didn't fly with me.
Black and white images filled arthouse screens – and some multiplexes – with more regularity, which is reflected in two titles from the following Top 10 list. The high-quality content in this year's movie roster extended to what was showing at local film festivals. Miami International had a stellar year, and this is coming from someone who hasn't always been a fan of their lineup.
Unfortunately, the year has yielded some high-profile releases that have garnered undeserved praise, as well as some unjustly lambasted titles. Let the record show this list is a Gravity-free zone, a Her-less sampling missing that Blue Jasmine aroma. Apologies to documentarians for the complete absence of nonfiction titles. It's a testament of how solid 2013 was that it was a strong year for documentaries, yet not one landed on my Top 10.
10. In a World…: Mainstream audiences will get to see Lake Bell this spring opposite Jon Hamm in Disney's Million Dollar Arm, but this massively talented triple threat – actor, writer, director – made this little-seen comic gem which nabbed Best Screenplay honors at Sundance but didn't quite manage to find the appreciative audience it so richly deserved. A terrific ensemble cast pulls the neat feat of delivering a scathing showbiz satire, set in the insular world of voiceover actors, that doesn't forget it's also a loopy screwball comedy.
9. The Wind Rises: No more, said Hayao Miyazaki. The legendary Studio Ghibli co-founder announced that this incredibly moving – and heavily fictionalized – portrait of aviation engineer Jiro Horikoshi would be his last film as a director. If this turns out to be the case, he's made a fitting swan song; sweeping, surreal, tender and full of technical jargon that enhances the storytelling without alienating viewers. He also shows that, even prior to World War II, the German army was full of secretive jerks.
8. Blue Is the Warmest Color: Over the course of three exquisite, lived-in hours, director/co-screenwriter Abdellatif Kechiche weaves a sensitive, explicitly rendered tale of two girls in love. As the inquisitive, blank-slate high school student discovering her burgeoning sexuality, Adèle Exarchopoulos commands the screen in this year's breakout lead performance. The Cannes Film Festival jury led by Steven Spielberg saw fit to ensure she shared the Palme d'Or with Kechiche and co-star Léa Seydoux.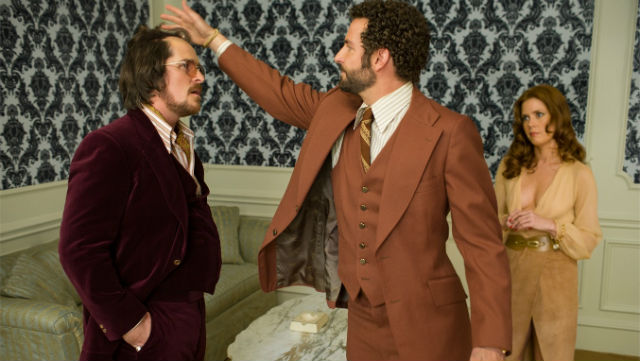 7. American Hustle: Haters gonna hate. Oh, wait, that was me last year saying Silver Linings Playbook was decent, but not exactly Oscar material. Not this time. David O. Russell reteams with Playbook leads Bradley Cooper and Jennifer Lawrence for this exhilarating crime caper proudly set in the disco era. Until the way-too-pat ending, Russell and a spot-on cast, rounded out by Jeremy Renner and a fabulous Amy Adams, show what popcorn entertainment should be all about.
6. Blancanieves: Sure, Frozen was swell, but I prefer my classic fairy tale movie adaptations with their fangs fully intact. Give credit to Spanish helmer Pablo Berger for refusing to tone down the sinister content in one of the Brothers Grimm's best known works as he transports "Snow White and the Seven Dwarfs" to early-20thCentury Seville … and shoots it as a silent film. Add to that a memorable music score by Alfonso de Villalonga and a deliciously evil Maribel Verdú as this story's equivalent of the Evil Queen, and you've got yourself an Iberian-flavored treat.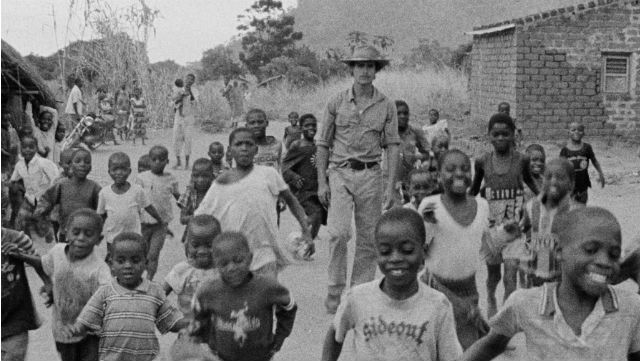 5. Tabu: Actually, make that two Iberian-flavored treats. Portuguese filmmaker Miguel Gomes wowed me all the way back in January with this haunting meditation on memory, regret and colonialism. The film begins as a shrewdly observant portrait of present-day Portugal before abruptly shifting gears halfway through and taking viewers to mid-20th Century Africa for a tale of forbidden love. In an inspired stroke, Gomes shoots the film's latter half with no audible dialogue save for a narrator's voiceover providing all-knowing commentary. Truly one of a kind.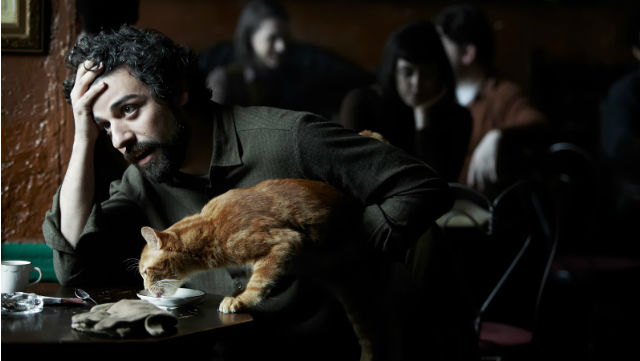 4. Inside Llewyn Davis: Joen and Ethan Coen continue to grow and evolve as filmmakers with this melancholy character study of the titular character, a struggling – but talented enough – folk singer (Miami boy Oscar Isaac, sensational) in early 1960s New York City, who happens to be his own worst enemy. The sublime soundtrack and impeccable production values are only dwarfed by the Coens' empathy.
3. Paradise: Love: My European auteur discovery of 2013, thanks to Miami Beach Cinematheque director Dana Keith, was Austrian bad boy Ulrich Seidl. His ferocious satire about a plump divorcée in her fifties who goes on a sexytime safari while vacationing in Kenya shows sex tourism – tourism in the developing world in general, really – as a mutual exploitation society. Seidl mixes seething wit and grade-A cringe humor with the kind of pathos that sneaks up on you, then floors you. This was the first entry in his Paradise Trilogy. Love's my favorite, but adventurous cinephiles should also seek out the interconnected Paradise: Faith and Paradise: Hope.
2. 12 Years a Slave: American cinema's finest hour at the movies this year came to us from a Brit. Steve McQueen (Hunger, Shame) confronts this country's shameful past as it pertains to the "peculiar institution" with a painterly eye and fully felt conviction. A standout cast, headed by an astonishing Chiwetel Ejiofor, guides us through the harrowing journey of free-born Solomon Northup, a violinist sold into slavery and handed over from owner to owner until he winds up at the Louisiana plantation of the sadistic Edwin Epps (a superb Michael Fassbender) and the equally cruel Mistress Epps (Sarah Paulson). McQueen pulls no punches here, and the film's all the more affecting for it.
1. The Great Beauty: What happened to the titans of European cinema? You know, the ones who wielded the movie camera as a paintbrush to externalize their subconscious across the canvas of the movie screen? They live on in filmmakers like Paolo Sorrentino, who rocked my world with this virtuoso high-wire act chronicling an aging writer's crisis of conscience as he comes to terms with the notion that decades of hard partying in Rome have left him with a reputation, but not a legacy. As our tour guide into this snake pit of Darwinian hedonism, Toni Servillo makes us believe redemption is within reach for this opinionated scoundrel. Servillo and Sorrentino's take-no-prisoners panache makes my heart sing.
This year's runners-up are every bit as noteworthy as the preceding 10 titles. By alphabetical order: 56 Up, Before Midnight, Cutie and the Boxer, Frances Ha, Get a Horse!, The Hobbit: The Desolation of Smaug, Much Ado About Nothing, No, Oz the Great and Powerful (in your face, haters!), To the Wonder, The Wolf of Wall Street, You Ain't Seen Nothin' Yet.
And there you have them, folks. Here's hoping 2014 continues this thrilling streak of high-caliber cinema. Happy New Year, readers.