FFCC members review Christian Petzold's latest film: the post-WWII drama Phoenix.
FFCC members review Miroslav Slaboshpitsky's all-deaf cast drama from the Ukraine, The Tribe.
FFCC member Hans Morgenstern on the films of Abdellatif Kechiche. The Coral Gables Art Cinema in Miami is now hosting a complete 35mm retrospective on the writer/director/actor entitled "Before Blue." The Franco-Tunisian filmmaker is best known for Blue is the Warmest Color, an FFCC award-winning film.
FFCC member Hans Morgenstern spoke to David Cronenberg about why he wanted to make a movie about Hollywood with Maps to the Stars. They also talked about how it fits into the director's interest/concern for the flesh…
You've seen the FFCC's 2014 list of winners but here are the individual lists of some of the group's more prolific members.  Click on the link below each list to read their full year-in-review article.
FFCC member Michelle F. Solomon reviews The Interview, the movie that Sony Pictures pulled after threats. The following is an excerpt from her review.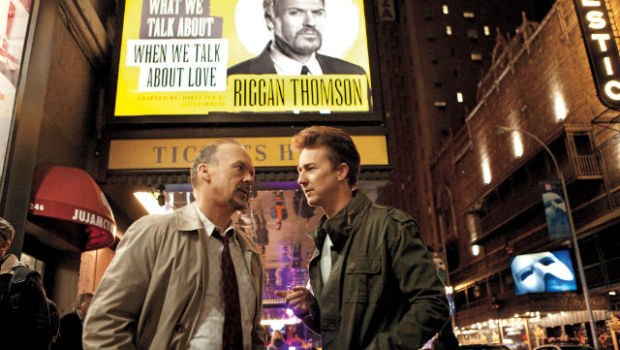 Birdman leads 2014 Florida Film Critics Circle (F.F.C.C.) Awards Nominations.
FFCC member Hans Morgenstern spoke to Nikolaj Coster-Waldau about what the actor invested into his role as a man married to a war photographer for the movie 1,000 Times Good Night, which he stars in alongside Juliette Binoche.
FFCC members review David Ayer's World War II epic, Fury, starring Brad Pitt and Logan Lerman.