2022 FFCC Award Winners
The Florida Film Critics Circle has spoken, and this year's big winner is DECISION TO LEAVE from South Korea taking home four awards in all. Besides easily winning for Best International Film, Park Chan-wook won for Best Director and Best Original Screenplay along with co-writer Jeong Seo-kyeong. Kim Ji-yong also won for his cinematography work. There was a time where a non-English language film would only win in that one category, but that clearly isn't the case anymore.
EVERYTHING EVERYWHERE ALL AT ONCE led the nominees this year with ten and walked away with three awards in total including the coveted Best Picture. Ke Huy Quan, out of the acting game for decades, won Best Supporting Actor while he and the rest of the multiverse story also won for Best Ensemble.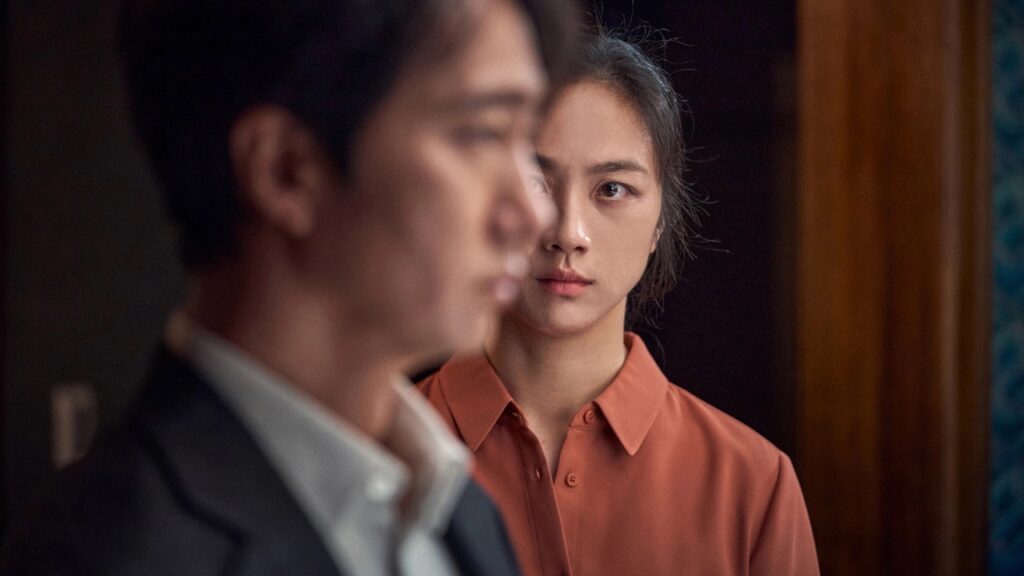 Colin Farrell emerged as the winner for Best Actor for THE BANSHEES OF INISHERIN and Cate Blanchett earned Best Actress for TÁR, while Jessie Buckley of WOMEN TALKING and Nina Hoss of TÁR shared Best Supporting Actress. Sarah Polley won BEST ADAPTED SCREENPLAY for her work on WOMEN TALKING. The only other multi-winning film in 2022 was BABYLON winning Best Art Direction/Production and Best Score. AVATAR: THE WAY OF WATER easily won for Best Visual Effects. ALL THE BEAUTY AND THE BLOODSHED was the landslide winner for Best Documentary. Speaking of landslide wins Charlotte Wells crushed the other nominees for Best First Film.
Finally, there was no Golden Orange winner in 2021, but this year it's back and given to the historic POLK THEATER in Lakeland, Florida. See below for the full list of winners.
–
BEST PICTURE: Everything Everywhere All at Once
Runner up: Decision to Leave
BEST ACTOR: Colin Farrell, The Banshees of Inisherin
Runner(s) up: Brendan Fraser, The Whale and Park Hae-il, Decision to Leave
BEST ACTRESS: Cate Blanchett, Tár
Runner up: Tang Wei, Decision to Leave
BEST SUPPORTING ACTOR: Ke Huy Quan, Everything Everywhere All at Once
Runner up: Paul Dano, The Fabelmans
BEST SUPPORTING ACTRESS: (tie) Jessie Buckley, Women Talking and Nina Hoss, Tár
BEST ENSEMBLE: Everything Everywhere All at Once
Runner up: Babylon
BEST DIRECTOR: Park Chan-wook, Decision to Leave
Runner up: Steven Spielberg, The Fabelmans
BEST ORIGINAL SCREENPLAY: Park Chan-wook and Jeong Seo-kyeong, Decision to Leave
Runner up: (tie) Martin McDonagh, The Banshees of Inisherin and Daniel Kwan & Daniel Scheinert, Everything Everywhere All at Once
BEST ADAPTED SCREENPLAY: Sarah Polley, Women Talking
Runner up: George Miller & Augusta Gore, Three Thousand Years of Longing and Rebecca Lenkiewicz, She Said
BEST CINEMATOGRAPHY: Kim Ji-yong, Decision to Leave
Runner up: Claudio Miranda, Top Gun: Maverick
BEST VISUAL EFFECTS: Avatar: The Way of Water
Runner up: Nope
BEST ART DIRECTION/PRODUCTION: Babylon
Runner up: Crimes of the Future
BEST SCORE: Justin Hurwitz, Babylon
Runner up: (tie) Trent Reznor & Atticus Ross, Empire of Light and Michael Abels, Nope
BEST DOCUMENTARY: All the Beauty and the Bloodshed
No clear runner up
BEST INTERNATIONAL FILM: Decision to Leave
No clear runner up
BEST ANIMATED FILM: Turning Red
No clear runner up
BEST FIRST FILM: Charlotte Wells, Aftersun
Runner up: John Patton Ford, Emily the Criminal
BREAKOUT AWARD: Austin Butler, Elvis
Runner up: Frankie Corio, Aftersun
GOLDEN ORANGE: Polk Theatre