FFCC chair Hans Morgenstern interviews Tom Berenger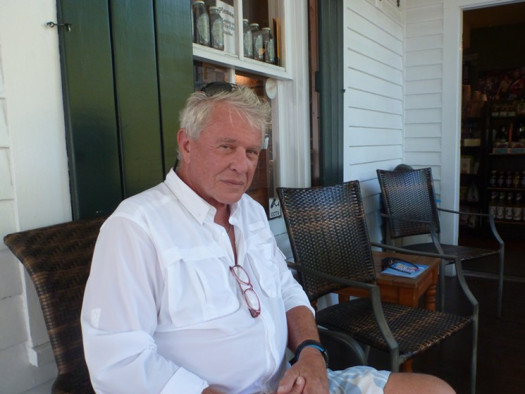 FFCC chair Hans Morgenstern spoke with actor Tom Berenger when he visited Key West for a screening of the documentary Brothers in Arms at the Key West Film Festival. Here's what he had to say about his memories working with Oliver Stone and others in Platoon.
It has been 32 years since Oliver Stone's Platoon hit movie theaters, riding a wave of critical acclaim to four Oscars, including Best Picture and Best Director. The movie about the slow destruction of a group of U.S. soldiers in Vietnam remains an unforgettable movie-making experience for the actors involved, including Charlie Sheen, Johnny Depp, Willem Dafoe and Tom Berenger. Their sentiments are on full display in the new documentary by fellow Platoon actor Paul Sanchez, Brothers in Arms.
Last month, Berenger drove from his South Carolina home in a motorhome with his wife to appear at the South Florida premiere of the movie at the Key West Film Festival. The film would go on to win Audience Award at the fest. He joined Sanchez, Mark Ebenhoch, a military adviser on the film who also helped make the documentary, and actors James Terry McIlvane (who played Ace), Bob Orwig (Gardner) and Corey Glover (Francis).
There was also a surprise appearance by Edith Thomas (credited in Platoon as Li Thi Van) who performed alongside Berenger in the movie when she was only about 12 years old in one of the film's more troubling scenes. In the scene, Berenger's character, the sinisterly battle-scarred Sgt. Barnes, places a gun against the child's head. Thomas was not an actress. Stone demanded Berenger get real tears from the girl, who has never appeared in a movie since. Though he succeeded, it's not something he feels proud of, and it still weighs on him to this day…
(Read the rest in Miami New Times)