Charlie Kaufman, Duke Johnson, directors of 'Anomalisa,' interviewed by Hans Morgenstern
FFCC member Hans Morgenstern spoke to Charlie Kaufman and Duke Johnson, the directors of the Oscar-nominated stop motion animated drama Anomalisa.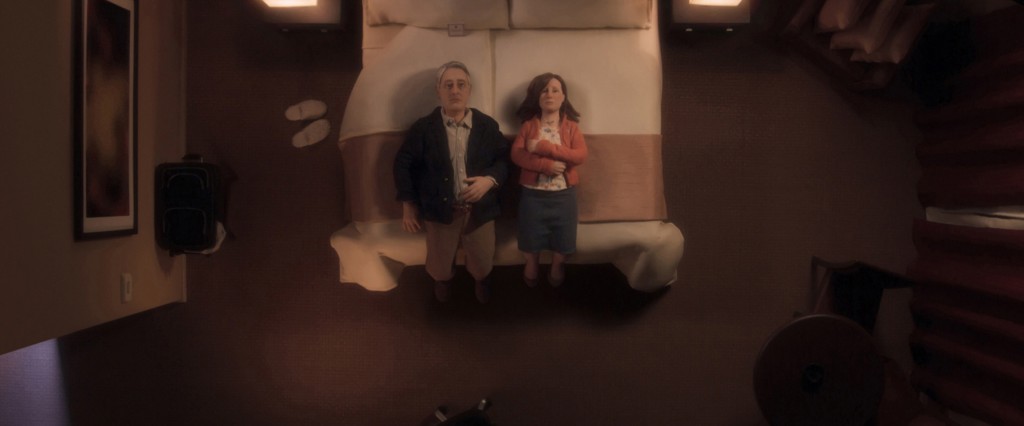 On an uncharacteristically wet and chilly Tuesday morning in Downtown Miami, filmmakers Charlie Kaufman and Duke Johnson sit at a round table easily large enough to sit 10 in a windowless conference room of the Mandarin Oriental Hotel. Though it may not seem ideal, the gloom reflects the atmosphere of the duo's debut collaboration, Anomalisa. "It's like winter on the beach," acknowledges Johnson. "I love that."
The stop-motion film opens on a rainy night in Cincinnati, so it's fitting Johnson eases into the atmosphere of the day. The film's story, written by Kaufman, follows Michael Stone (voiced by David Thewlis) a customer service expert with a best-selling book entitled "How May I Help You Help Them?" He's staying at a hotel before a speaking engagement for a group of customer service reps. It's there that he bumps into Lisa (voiced by Jennifer Jason Leigh). Unlike everyone else around him, who sound like Tom Noonan and have similar faces (from women to men to children), Lisa is different. She's an anomaly in Michael's mundane world. She even has a scar on her face that she hides behind her long bangs.
"Let's talk about that movie," says Kaufman, changing the subject from the weather before quickly adding, "I'm tired about talking about that movie," with a laugh. They are now on the fourth month of the film's press tour.
Kaufman, 57, is the screenwriter of Being John Malkovich (1999) and Eternal Sunshine of the Spotless Mind (2004). He wrote Anomalisa as radio play, which was first performed on stage by Thewlis, Leigh and and Noonan in 2005. Looking for something more adult for the stop motion repertoire of the animation studio he co-owns, Starburns Industries, producer Dino Stamatopoulos, brought the script to Johnson. As a self-described longtime fan of Kaufman's work, the 36-year-old animation director took almost immediate interest in the work. "I loved it. I just related to the characters and was moved by it emotionally," he admits.
Thus, Starburns approached Kaufman to adapt Anomalisa with puppets in mind. Though it wasn't his first choice for turning his radio play into something visual, Kaufman confesses, he had few choices to get back into filmmaking. "I was looking to get stuff made," he says. "I was having a difficult time getting anything off the ground, so I gave them permission to try to raise money, and they were able to, so we did it."…
(Read the rest on Independent Ethos)