Hou Hsiao-hsien, director of The Assassin, two-part interview by Hans Morgenstern
FFCC member Hans Morgenstern spoke to Hou Hsiao-hsien, the director of The Assassin, which will have its Florida premiere this Sunday, Oct. 25, at Miami Dade College's Miami International Film Festival's GEMS event.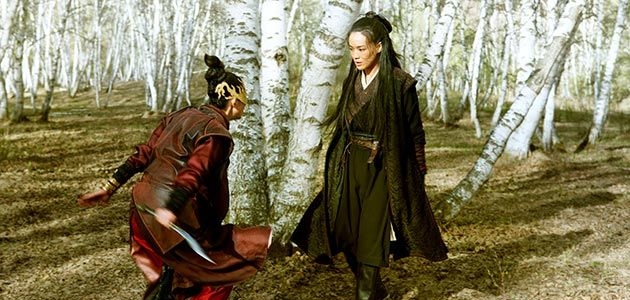 Anyone familiar with the films of acclaimed Taiwanese filmmaker Hou Hsiao-hsien may be surprised that his new film is a martial arts movie. However, the director's deeply thoughtful style, rich in mise-en-scène and quiet in pace, is on full display in The Assassin. Also, the wuxia pian genre, translated as "martial chivalry," happens to be very close to Hou's heart, as he grew up reading wuxia stories and watching film adaptations in theaters as a child.
Speaking via phone and through a translator, Hou explained how, with The Assassin, he sought to produce a wuxia film that felt grounded in reality. It's an idea that has long informed the director's movies, from going with the weather during filming to working with non-actors to historical accuracy. One of the first wuxia authors he scratched off his mental list was Jin Yong. "The author Jin Yong, who's a very famous wuxia novelist in Asia, many of these stories have been adapted into films," he says. "They are very popular, but that sort of work is more fantastical in nature."
Instead of looking for wuxia stories with fantasy elements, he went to a volume of short stories from the Tang Dynasty. He reveals that the plot of The Assassin is based on a short story called "Nie Yinniang," a reference to the name of the titular assassin, who is played in his film by the marvelous Shu Qi, a regular in his recent films. He says the story takes place during the later years of the Tang Dynasty and includes references to real people of the era and stays true to its history. The 68-year-old Hou became familiar with the story of Yinniang in college, but the decision to shoot the film came to him later, while he was chairing the Taipei Golden Horse Film Festival in Taiwan, sometime in 2007. The story is about a female assassin trained by a nun who used to be a princess, who abducted Yinniang when she was 10. When Yiniang fails a mission by showing mercy, the nun tasks her to kill the cousin she was once betrothed to and still has feelings for.
Though all of this is as realistic as it might get during the decline of the Tang Dynasty, the film still offers leaps into the mystical, which was still very important to the belief system of people during this time, around the 9th century A.D. Asked about the "magical" aspects of the film, including a scene that features a bushy-browed and bearded wizard called Kong Kong'er, Hou explains that scene also comes from history in that it reflects the Taoist beliefs of the Chinese at the time…
(Read the rest on Independent Ethos; there's also more of this conversation in the Miami New Times)