Pulpy, subdued 'A Walk Among the Tombstones' a welcome reprieve for Neeson
FFCC member Reuben Pereira reviews Liam Neeson's latest, Scott Frank's adaptation of Lawrence Block's 1992 detective thriller A Walk among the Tombstones.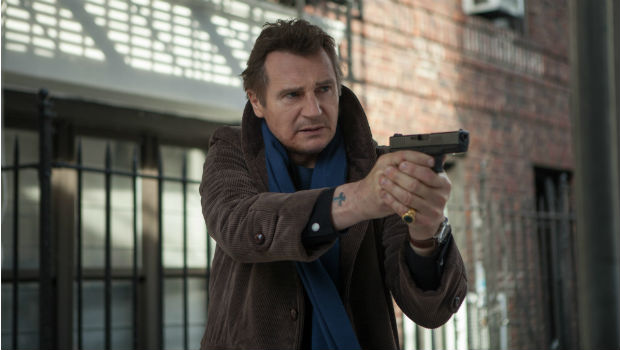 A Walk among the Tombstones isn't a movie that offers up cheap thrills. It bides its time using mood and dialogue. It's a dark and subdued detective thriller more fascinated with the mechanics of private-eye investigation than the bone-crunching sounds of Liam Neeson smashing in the faces of bad guys. Don't worry, you'll get plenty of both. Writer-director Scott Frank's drama, which is based on the 1992 novel by Lawrence Block, may not be as sharp or smart as it thinks it is but this pulpy drama is very much the antithesis of the cartoonish action movies Neeson has been making since hitting pay dirt with Taken in 2009.
Neeson plays Matt Scudder, a New York City private eye who, as he puts it, "I do favors for people. In return, they give me gifts." Scudder may be cut from the same cloth as Phillip Marlow, Jack Reacher and Dirty Harry, but he's unique among detectives in that he doesn't carry a gun and resorts to violence only when he absolutely needs to. This is a man who'd rather talk his way out of a confrontation than participate in one. He's also weary of technology—be it cell phones or computers. It's a detail Frank accentuates by setting the film in a pre-Y2K 1999 replete with panic of impending catastrophe. As one of the characters notes, "People are afraid for all the wrong reasons."
Continue reading Reuben's review at Examiner.com